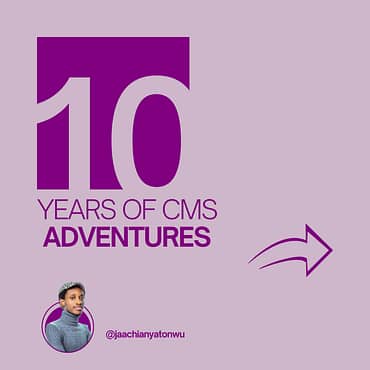 10 Years of CMS Adventures: Why WordPress.org Remains My Perfect Pick
My journey into web design began in 2012, and I've been experimenting with content management systems (CMS) ever since. Here's a rundown of the ones I've used:
10 Years of CMS Adventures
1. Blogger: This is where I started, creating three blogs: a personal blog (stefnsylvester dot com), a literature and art blog (prose & poetry hood dot com), and a tech news blog (xclusive tech dot com). Prose and Poetry Hood eventually evolved into Poemify Publishers, which is still going strong today.
2. Webs dot com: When I got bored with Blogger, I briefly experimented with Webs. It had better and more modern themes, but it lacked the flexibility I needed. I created a version of my personal website using Webs, but I abandoned it after a few months.
3. Tumblr: A fleeting flirtation that didn't last a month. Lol. I did later use it to syndicate my Blogger content. It's still live.
4. WordPress dot com: I discovered WordPress dot com after a long romance with Blogger. This is where my journey into proper CMS began. I'm still stuck with WordPress, but not necessarily with WordPress dot com (see number 7).
5. Joomla: I used Joomla to build bulk SMS websites for a client. Joomla used to be a popular CMS, especially for robust websites. However, it has lost some relevance in recent years.
6. Wix: I gave Wix a try, but it wasn't for me.
7. WordPress dot org: My final CMS home. I've had a lot of fun creating websites with WordPress software.
8. Drupal: I gave Drupal a try, but it was a one-minute-man experience. I just didn't gel with it.
9. Webflow: I'm currently trying out Webflow. I like it, but I love self-hosted WordPress more.
10. Canva Sites: Canva introduced its website builder this year. Two months ago, I designed a website for a fitness company using Canva Sites. I'm currently working on a portfolio for Gift using Canva Sites as well.
I may have used other CMS, but those are the ones I can remember.
Why WordPress.org Remains My Perfect Pick
I've been using WordPress.org for my own websites for over 8 years now, and I love it. It's easy to use, yet it's powerful enough to create complex websites. There's also a huge community of developers creating themes and plugins for WordPress, so you can customise your website to your liking.
I've tried other CMS over the years, but I always come back to WordPress.org. It's the best CMS for my needs.
____________________
If you're looking for a web designer, I'm just an email away. I have experience with a variety of CMS, so I can help you choose the right one for your needs and build a website that you'll love. You can take sneak peak at my portfolio here.