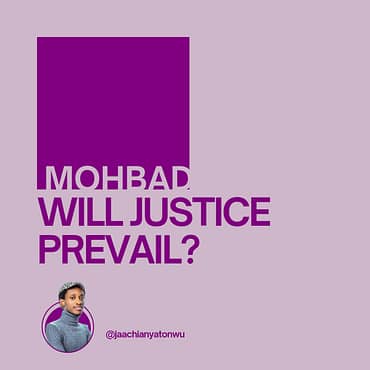 Naira Marley's Wealth, Mohbad, and The Quest for Justice
The outrage about Mohbad's demise is all over the place; social media, print media, multimedia, everywhere. Avoiding the trend has been near impossible for me. In this edition, I delved into the captivating tale of Naira Marley's opulence and the ongoing pursuit of justice in the wake of Mohbad's tragic demise.
Naira Marley: A Titan of Wealth
Naira Marley, a name synonymous with wealth, ranks among Nigeria's wealthiest individuals. Outside of Davido, Wizkid, and Burna Boy, the torchbearers of the global Afrobat movement, few Nigerian musicians approach his financial prowess. His liquidity is astonishing, epitomized by his impressive real estate portfolio. In Lekki alone, he lords over more than a hundred properties, all generating rental income. In Ajah, his vast land holdings stand as a testament to his wealth.
Contrary to expectations, Naira Marley's riches aren't solely attributed to his musical talent. Unlike some colleagues who embark on extensive foreign music tours, he maintains a lower international profile. His music, characterized by its explicit content, appeals to a niche audience, reducing its mainstream reach.
The Controversy: Allegations of a Dark Empire
Speculations swirl that Naira Marley is involved in an alleged drug empire, purportedly employing individuals to distribute illegal substances. Among these associates, Zino, one of his proteges, was rumored to play a role in this shadowy world. Before recent events, Naira Marley had a fervent following of impressionable young admirers who idolized him.
These devotees, who identify as "Marlians," held an unwavering loyalty. During Nigeria's general election, Naira Marley even declared that he possessed a staggering 2 billion naira in cash, which he was willing to contribute to any presidential candidate, and he was dead serious about it.
From Commercial Flights to Private Jets: A Lavish Lifestyle
Since 2020, Azeez Fashola, known as Naira Marley, has abandoned commercial flights. Instead, he charters private jets regularly, an extravagance costing between $5,000 and $10,000 per hour in Nigeria. His confidence stemmed from the belief that substantial wealth in Nigeria equates to protection by the state—a belief that fueled his audacity, even in the face of Mohbad's tragic fate.
Justice for Mohbad: A Nationwide Outcry
Mohbad's mysterious death ignited a nationwide outcry for justice. Nigerians have shown unwavering determination, utilizing social media to demand answers and scrutinize the case. Splash FM, a leading radio station chain, and Agidigbo FM in Ibadan have taken action by banning Naira Marley's songs due to the ongoing investigation into Mohbad's passing. Astonishingly, over 900,000 individuals have unfollowed Naira Marley on Instagram amid these tumultuous events.
A Lesson in Accountability
Naira Marley is currently experiencing a harsh lesson in accountability. Regardless of wealth, the collective will of Nigerians can't be underestimated. The pursuit of justice for Mohbad exemplifies that even influential figures can face scrutiny and consequences.
In conclusion, let's remain steadfast in our call for justice. Mohbad deserves nothing less. It is our solemn duty to honor his memory and the noble spirit he embodied, as attested by those who knew him in life.
Justice will prevail for Mohbad, and all who's been victims of Naira Marley's inhumanity.