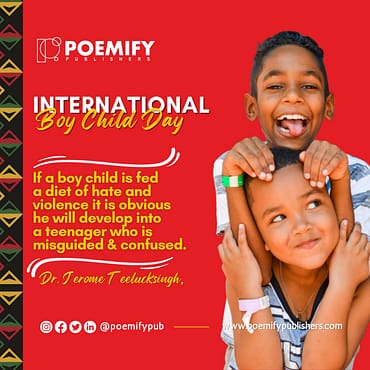 International Day of the Boy Child 2023: Guiding Boys for a Gender-Equal Future
International Day of the Boy Child 2023: Guiding Boys for a Gender-Equal Future
The International Day of the Boy Child 2023 highlights the need to guide boys for a gender-equal world. By providing education, mentorship, and support, we can shape responsible men who positively impact society. It's time to prioritize the well-being and development of the boy child for a brighter future.
Introduction
On May 16th, the world commemorates the International Day of the Boy Child. Established in 2018 by Dr. Jerome Teelucksingh, this annual observance seeks to advocate for the education, grooming, and mentoring of boys, emphasizing the importance of gender equality.
It serves as a reminder that neglecting the well-being of boys can have detrimental consequences. This year, the theme "Guiding the Boy Child: Positively Impacting the World" highlights the transformative power of proper guidance and mentorship from an early age.
The Importance of Guiding Boys
Throughout history, society has often placed a stronger emphasis on training and empowering girls, inadvertently leaving boys to navigate life's challenges on their own.
Consequently, many men have had to learn important lessons through difficult experiences, leading to brokenness and missed opportunities. However, by providing proper guidance to boys, we can shape responsible and compassionate men who contribute positively to society.
Addressing Mental Health and Emotions
The International Day of the Boy Child coincides with Mental Health Awareness Day, a deliberate pairing intended to encourage boys to embrace their emotions. Boys should be reminded that it is acceptable to show vulnerability, sadness, and fear. By dispelling the notion that they must be strong at all times, we foster empathy, compassion, and emotional well-being in boys and men alike.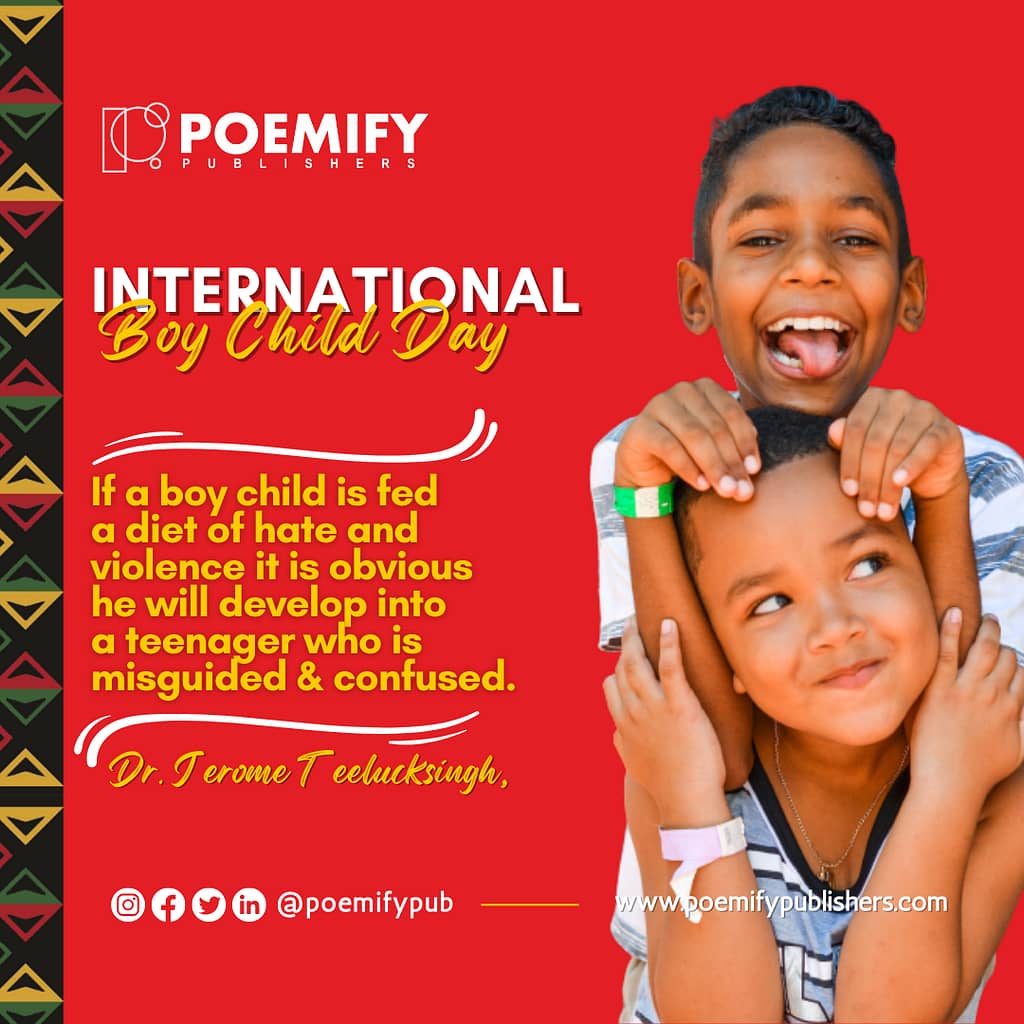 Closing the Gap
Recognizing the need for comprehensive support for boys, individuals with personal experiences and a passion for change have taken action. Nonprofit organizations, such as those founded by John Vincent Chizoba, Jamiu Ahmed, Bruno, Maxwell Onyemaechi Opia-Enwemuche, Uchendu Njionye, and myself, and also female activists like Ashele Grace, have emerged to guide and mentor young boys. These remarkable advocates exemplify the positive impact that can be achieved when we prioritize the development and well-being of the boy child.
Striving for Gender Equality
True gender equality can only be achieved when we invest in guiding boys as much as we do in educating girls. Both genders play integral roles in shaping our world. By providing boys with the necessary tools, values, and support, we pave the way for a brighter future where everyone can thrive.
Taking Action
While progress has been made, there is still work to be done. Rather than merely lamenting the existing challenges, it is crucial to take action. Each of us has a role to play in guiding and mentoring boys, creating a better tomorrow.
Today, let us intensify our efforts and extend our reach to the boy child, fostering an environment that empowers them to become the best version of themselves.
Final Words
As we observe the International Day of the Boy Child 2023, we are reminded of the importance of guiding boys for a gender-equal future. By offering mentorship, support, and empathy, we can empower boys to develop into responsible men who positively impact society.
It is time to shift our focus from solely nurturing girls to creating a world where both genders receive equal attention and opportunity. Let us take action today and shape a future where every child can thrive and contribute meaningfully.