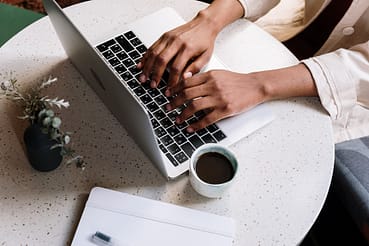 Introducing 5 Step Strategy For Successful Blogging
Are you ready to unlock the secrets to successful blogging and turn your passion into a thriving online venture? Look no further! Introducing "5 Step Strategy For Successful Blogging" – the ultimate guide to building a powerful and profitable blog from the ground up.
In this comprehensive book, you'll discover a proven roadmap that will take you on an incredible journey to blogging success. Whether you're a complete beginner or have dabbled in blogging before, this book will equip you with the knowledge, strategies, and confidence you need to create a blog that stands out in the crowded online world.
Imagine having a step-by-step blueprint that covers every aspect of blogging, guiding you through the essential elements that make a blog truly exceptional. From defining your niche and planning captivating content, to attracting a loyal audience and monetizing your blog – every crucial aspect is covered in this book.
Gain invaluable insights into crafting compelling content that leaves readers hungry for more. Uncover the secrets to building an engaged audience, with practical tips on leveraging social media, email marketing, and community building. And when it's time to monetize your blog, you'll have a wealth of strategies at your fingertips, ensuring you turn your passion into a profitable venture.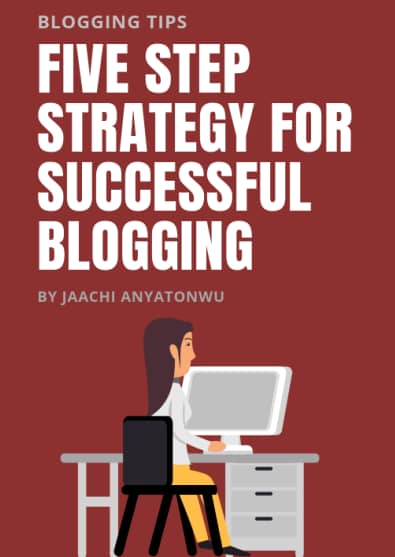 But it doesn't end there! This book goes beyond the basics, delving into analytics and growth strategies to help you continuously improve and expand your blog's reach. With actionable advice, real-life examples, and insider tips from successful bloggers, you'll be equipped to navigate the ever-changing digital landscape with confidence.
5 Step Strategy For Successful Blogging
Step 1: Planning Your Blog – This step focuses on defining your blog's purpose, brainstorming content ideas, and developing a content calendar. It also covers tips for creating a visually appealing and user-friendly blog design.
Step 2: Crafting Compelling Content – This step delves into the art of creating high-quality and engaging content that resonates with your target audience. It explores various writing techniques, headline creation, incorporating multimedia, and optimizing your content for search engines.
Step 3: Building an Engaged Audience – This step provides strategies for attracting and nurturing a loyal readership. It covers techniques such as social media promotion, email marketing, and community building to increase reader engagement and encourage repeat visits.
Step 4: Monetizing Your Blog – This step explores different monetization methods, including advertising, sponsored content, affiliate marketing, and creating and selling digital products. It provides insights on how to monetize your blog while maintaining authenticity and building trust with your audience.
Step 5: Analyzing and Growing Your Blog – This final step emphasizes the importance of analytics and tracking your blog's performance. It offers guidance on using analytics tools to measure key metrics, identify areas for improvement, and develop strategies to grow your blog's reach and impact.
Throughout the book, practical tips, case studies, and real-life examples are provided to illustrate each step of the blogging strategy. Whether you want to blog as a hobby or build a profitable online platform, "5 Step Strategy For Successful Blogging" is an indispensable resource that will help you achieve your blogging aspirations and thrive in the digital landscape.
The time to transform your blogging dreams into reality is now. Whether you want to earn a full-time income, share your expertise, or simply connect with like-minded individuals, "5 Step Strategy For Successful Blogging" is your ultimate companion on this exciting journey.
Don't let uncertainty or lack of direction hold you back. Claim your copy of "5 Step Strategy For Successful Blogging" today and embark on a path that leads to blogging success, creative fulfillment, and financial freedom. Your blog's incredible potential awaits!